Detaillierte Kursbeschreibung anschauen
Aktuell: 10% Nachlass auf den Kurspreis bei virtueller Durchführung.
Bei unseren öffentlichen Präsenzkursen ist die Tagesverpflegung (2 Kaffeepausen, Mittagessen) enthalten. Ausserdem im Preis inbegriffen ist die Prüfung bei Zertifizierungskursen. Bei Nichtbestehen entstehen Zusatzkosten für einen weiteren Prüfungsversuch.
Die angegebenen Preise verstehen sich zzgl. Mehrwertsteuer.
Benutzen Sie den Aktionscode: VIRTUAL21, wenn Sie eine virtuelle Durchführung gewählt haben.
********************************
Currently: 10% discount on virtual courses.
Public classroom courses include catering (2 coffee breaks and lunch). Exam fees are included in all certification courses (online and classroom). If you fail to pass the first time, you may pay additional fees to re-take the exam.
Quoted prices do not include VAT.
USE CODE: VIRTUAL21 when you choose a virtual course date.
Instructors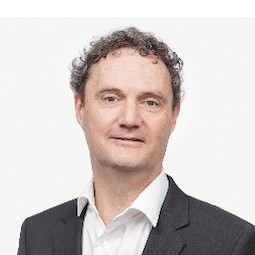 Armin Born
Armin ist langjähriger Mitarbeiter von SwissQ Consuling AG, ist im Vorstand des Swiss Testing Boards tätig und Vize-Vorsitzender der Arbeitsgruppe Glossar im ISTQB. Er ist seit 35 Jahren in der IT in verschiedensten Funktionen (Entwickler, Tester, Testmanager, Projektleiter und Produktmanager) tätig und gibt seit 2003 ISTQB Kurse auf allen Stufen. Als Principal Consultant unterstützt er unsere Kunden ihr Testing zu verbessern oder gar erst aufzubauen. Somit kann er an den Kursen nicht nur die Theorie aufzeigen, sondern diese auch mit vielen konkreten Praxisbeispielen ergänzen.
Contact us