Detaillierte Kursbeschreibung anschauen
Neueinführung des Kurses Agile Team Facilitation (ICP-ATF). Profitieren Sie von 20% Rabatt einen Kurs im 2022 mit dem Promotioncode: "ICAgile_Promo"
Bei unseren öffentlichen Präsenzkursen ist die Tagesverpflegung (2 Kaffeepausen, Mittagessen) enthalten. Ausserdem im Preis inbegriffen ist die Prüfung bei Zertifizierungskursen. Bei Nichtbestehen entstehen Zusatzkosten für einen weiteren Prüfungsversuch.
Die angegebenen Preise verstehen sich zzgl. Mehrwertsteuer.
********************************
Public classroom courses include catering (2 coffee breaks and lunch). Exam fees are included in all certification courses (online and classroom). If you fail to pass the first time, you may pay additional fees to re-take the exam.
Quoted prices do not include VAT.
Instructors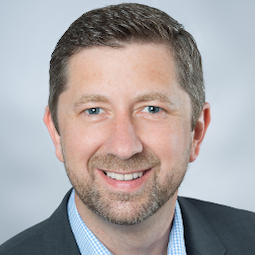 Dieter Prohammer
Dieter Prohammer ist passionierter Change Agent und Enterprise Agile Coach bei SwissQ. Seine Tätigkeit umfasst die Beratung und Begleitung von Unternehmen und Führungskräften in agilen Transformationen und das Coaching von Teams bei der Einführung und Anwendung agiler Frameworks. Dieter Prohammer hat 18 Jahre Erfahrung in der Software-Entwicklung, als Datenarchitekt, Projekt- und Programmleiter, Qualitätsmanager, Prozess-Coach und als Führungskraft. Seit mehr als 8 Jahren begleitet er als Enterprise Agile Coach Organisationen und Teams auf ihrem Weg zu Business Agilität. Zusätzlich ist Dieter Prohammer als Trainer und Referent tätig.
Contact us