Detaillierte Kursbeschreibung anschauen
Bei unseren öffentlichen Präsenzkursen ist die Tagesverpflegung (2 Kaffeepausen, Mittagessen) enthalten. Ausserdem im Preis inbegriffen ist die Prüfung bei Zertifizierungskursen. Bei Nichtbestehen entstehen Zusatzkosten für einen weiteren Prüfungsversuch.
Die angegebenen Preise verstehen sich zzgl. Mehrwertsteuer.
********************************
Public classroom courses include catering (2 coffee breaks and lunch). Exam fees are included in all certification courses (online and classroom). If you fail to pass the first time, you may pay additional fees to re-take the exam.
Quoted prices do not include VAT.
Instructors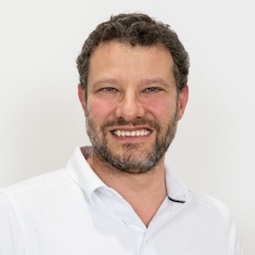 Silvio Moser
Silvio ist Mitbegründer der SwissQ Consulting AG, jetzt Xebia. Er ist seit 1997 in verschiedenen Beratungs- und Managementpositionen in der IT tätig, mit Fokus auf Qualitätssicherung, Product Engineering und Agile Transformation. Als CTO, unterstützt er seine Kollegen bei Xebia in der Definition neuer Frameworks (z.B. dem Agile Testing Framework), Services und Schulungen. Er ist dabei weiterhin "im Feld" als Management Berater und Trainer tätig.
Contact us