Aktuell: 10% Nachlass auf den Kurspreis bei virtueller Durchführung.
Bei unseren öffentlichen Präsenzkursen ist die Tagesverpflegung (2 Kaffeepausen, Mittagessen) enthalten. Ausserdem im Preis inbegriffen ist die Prüfung bei Zertifizierungskursen. Bei Nichtbestehen entstehen Zusatzkosten für einen weiteren Prüfungsversuch.
Die angegebenen Preise verstehen sich zzgl. Mehrwertsteuer.
Benutzen Sie den Aktionscode: VIRTUAL21, wenn Sie eine virtuelle Durchführung gewählt haben.
********************************
Currently: 10% discount on virtual courses.
Public classroom courses include catering (2 coffee breaks and lunch). Exam fees are included in all certification courses (online and classroom). If you fail to pass the first time, you may pay additional fees to re-take the exam.
Quoted prices do not include VAT.
USE CODE: VIRTUAL21 when you choose a virtual course date.
Voraussetzungen
Grundlegendes Wissen über agile Softwareentwicklung (Scrum) ist von Vorteil.
2 Tage
Zielgruppe
DevOps interessierte oder beteiligte Personen aus Entwicklung, Test und Betrieb
Instructors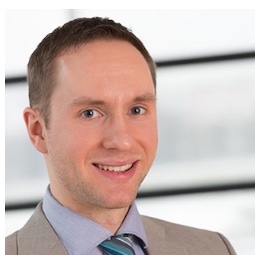 Alexander Henze
Alexander ist in der IT seit 2012 in unterschiedlichsten Rollen unterwegs.
Seit 2020 ist er der Fach Head DevOps bei der SwissQ. In seinen Mandaten begleitet er die Kunden bei ihrer Transformation hinsichtlich Agilität und DevOps sowie beschäftigt sich mit den technischen Aspekten im Software Test wie Testautomatisierung oder Last- und Performance-Testing.
Contact us