An Operator Licence Awareness Training course (OLAT) provides a comprehensive overview of the operator licensing systems and the legal undertakings that apply to transport operators.
This is a OTC (Office of the Traffic Commissioner) and FORS approved course (this will be required for FORS approval if the transport manager has not completed any training is the last 5 years)
The Operator Licence Awareness course is often an undertaking given by the Traffic Commissioner to the business owners if they feel your business would benefit from a knowledge update. This course is also an excellent starting point for people who are looking to prepare to gain the Transport Manager CPC qualification.
Topics covered include:-
Operator Licensing – Application; Conditions; Notifiable Changes; Legal Responsibilities

Safe Loading of Vehicles – including calculation of payload and safe load distribution

Weights and Dimensions of Vehicles

Drivers Hours – includes current legislation with respect to EU Drivers' Hours and the Road Transport Working Time Directive; Drivers' Hours' Records for Analogue and Digital Tachographs; Working Time Directive for non- driving personnel; Planning Safe Overnight Parking

Driver Licensing

Traffic Regulations and Speed Limits

Planned Preventive Maintenance – including Drivers' Defect Reporting; Enforcement (Fleet Inspections and Road Side Checks); OCRS
Instructors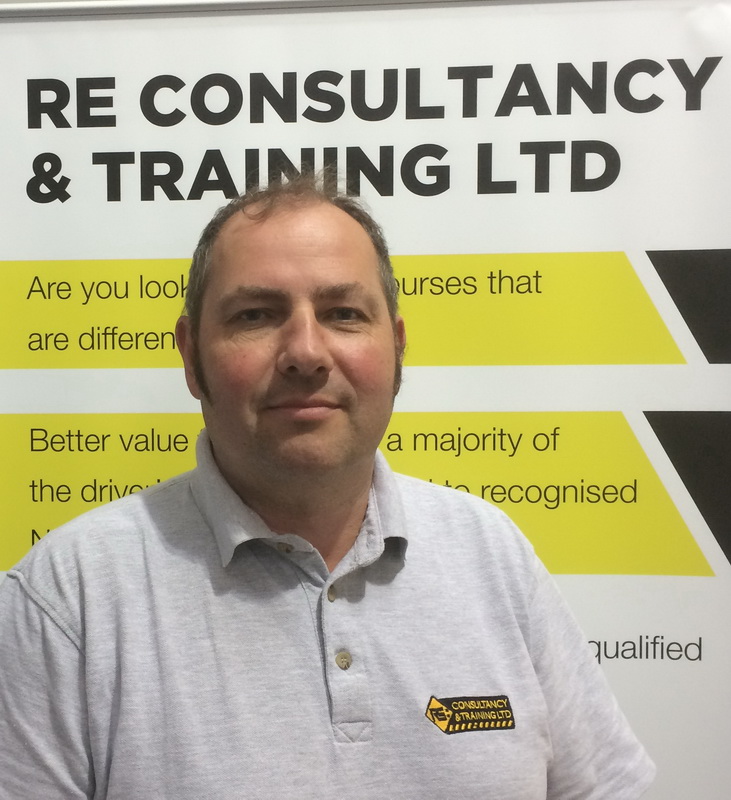 Richard Everitt
Richard Everitt is the founder and now CEO of RE Consultancy and Training Ltd.

With a background in Health & Safety, Richard gained his MSc in Occupational Health from Nottingham University in 2012. He is also an IOSH graduate member, an international CPC holder, ALMMI and JAUPT instructor and along with other practical qualifications he also works as a transport manager.

He divides his time between consultancy work, both in safety and environmental fields, with practical training in plant operation and H&S issues.

Richard's main aims when setting up RE Consultancy and Training were to create a company that offers high quality, affordable training and support in all aspects of H&S. He is proud to offer 'hands on' local training.

Over the past 7 years Richard has grown the company and now employs staff, each expert in their areas, to assist him in delivering his goal of tailor made, good value support for busy companies.
Contact us