Hiab (Lorry Mounted Crane) with 7 Hours CPC
7 Hours
Instructors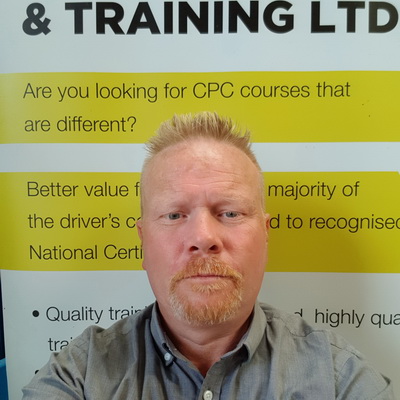 Scott Hewitt
My name is Scott Hewitt.

I am an ITTSAR Registered Instructor/Examiner training on a variety of FLT's, including Side-loader, Combi-lift (Multi Directional, Pivot Steer and Telehandler, Lorry mounted loaders (HIAB's), Pallet Stackers and PPT's, Scissor and Boom-lift, Large 360 Excavator and Loading Shovel and more .

I joined RE Consultancy & Training Ltd in 2016 as a full time instuctor/trainer. I have been a trainer for over 7 years now and have developed bespoke PowerPoint presentations to accompany my theory lesson.

I worked for some of the largest manufacturing companies in the country as an operator of various MHE prior to becoming an Instructor (Jaguar, Johnson Controls and Magna) before moving to Torquay.

I also worked in construction and recycling for many years. Have done training at (Bookers, Homebase, Amazon and well I could go on.

I like to consider myself an ex-operator who became an instructor instead of an instructor learning how to operate!
Contact us