This two-day course provides students with the knowledge and concepts on how to administer, maintain and troubleshoot PostgreSQL. Topics covered include installation, configuration, basic tuning, monitoring and backup/recovery. Some basic database design work is also included.
Course Format
This class is 90% theory and 10% informal labs. Course is held in local language or English. Documentation is only provided in English.
Agenda
Introduction and Architecture
Installations
Using PgAdmin and psql
MVCC in PostgreSQL
VACUUM
Cache Management
Basic configuration 
Security and Logging
Monitoring and statistics
Routing maintenance
Backup and recovery
SQL, basic knowledge about database administration in any RDBMS.
DBAs who administer and maintain installations of PostgreSQL.
Instructors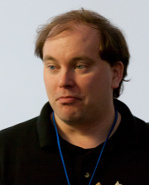 Magnus Hagander
Senior database architect, developer and systems administrator with a broad experience through most of the stack, from hardware to application development. Part of the core developer team for the PostgreSQL open-source relational database. Experienced course instructor and public speaker.
Send me free info